Passion.io Review (2023): Build Your App Without Coding
Many business owners out there know how much of a benefit it is to their bottom line to have a subscription service.
However, many of these services require a dedicated app or web platform to create, which means computer coding and design.
That's why software-as-a-service (SaaS) businesses like Passion.io can help out. 
Let's dive into my Passion io review to see how this platform helps folks create apps for the broader market and how its tools can help bring in revenue without writing a single line of code.
What is Passion.io?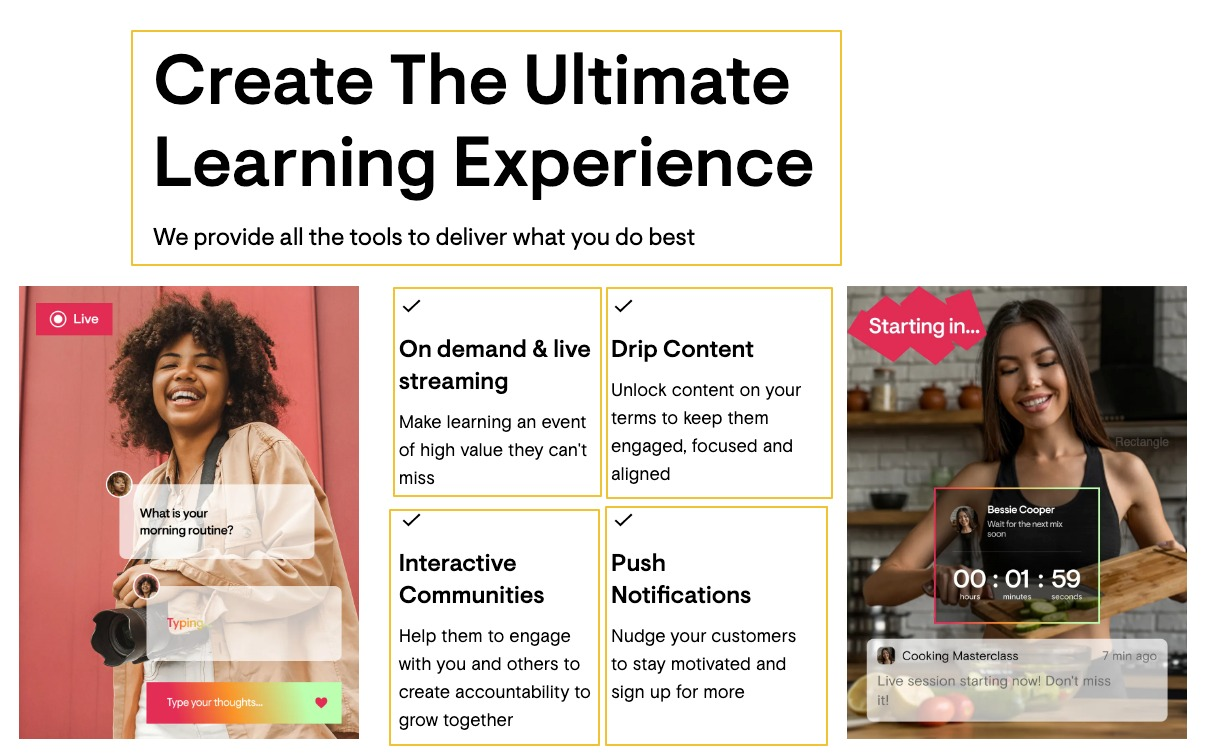 Passion.io is an app development platform meant to help those that don't have coding experience create an app for their business or content. The platform uses a combination of pre-built templates and drag-and-drop editing tools to allow users to create applications. 
The platform also provides several tools for managing the community, payments, and content release schedule for your application all from the Passion.io portal. 
Overall, Passion.io is an app creation platform meant to provide as many tools as possible to allow those without app design experience to create and manage their content platform all from one place.
How Does Passion.io Work?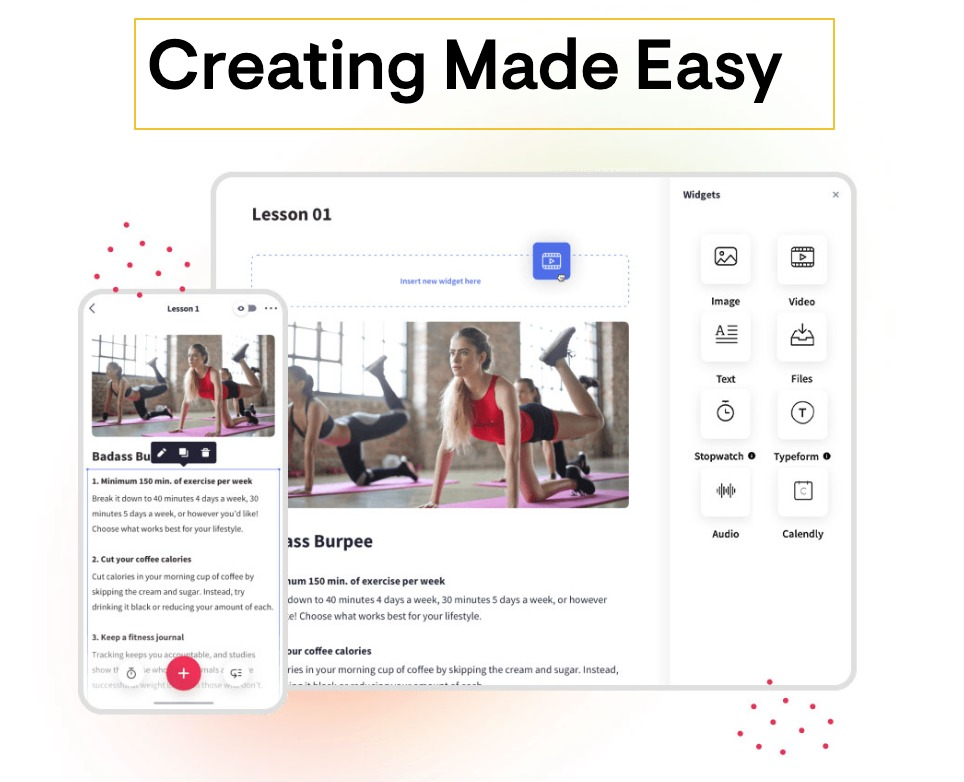 With Passion.io, users can log into their accounts to begin creating and managing their applications. The platform contains a variety of templates that will allow the user to begin creating the shell of their application before fleshing out the app with content, course creator, community options, and similar features. 
Once finished, Passion.io allows a user to export the application to the Google Play Store or Apple App Store to have the app go through approval and release to the world.
Management for the app still takes place from the Passion.io user portal, meaning you won't have to go to multiple sites or programs to run your application. 
How Much Does Passion Cost?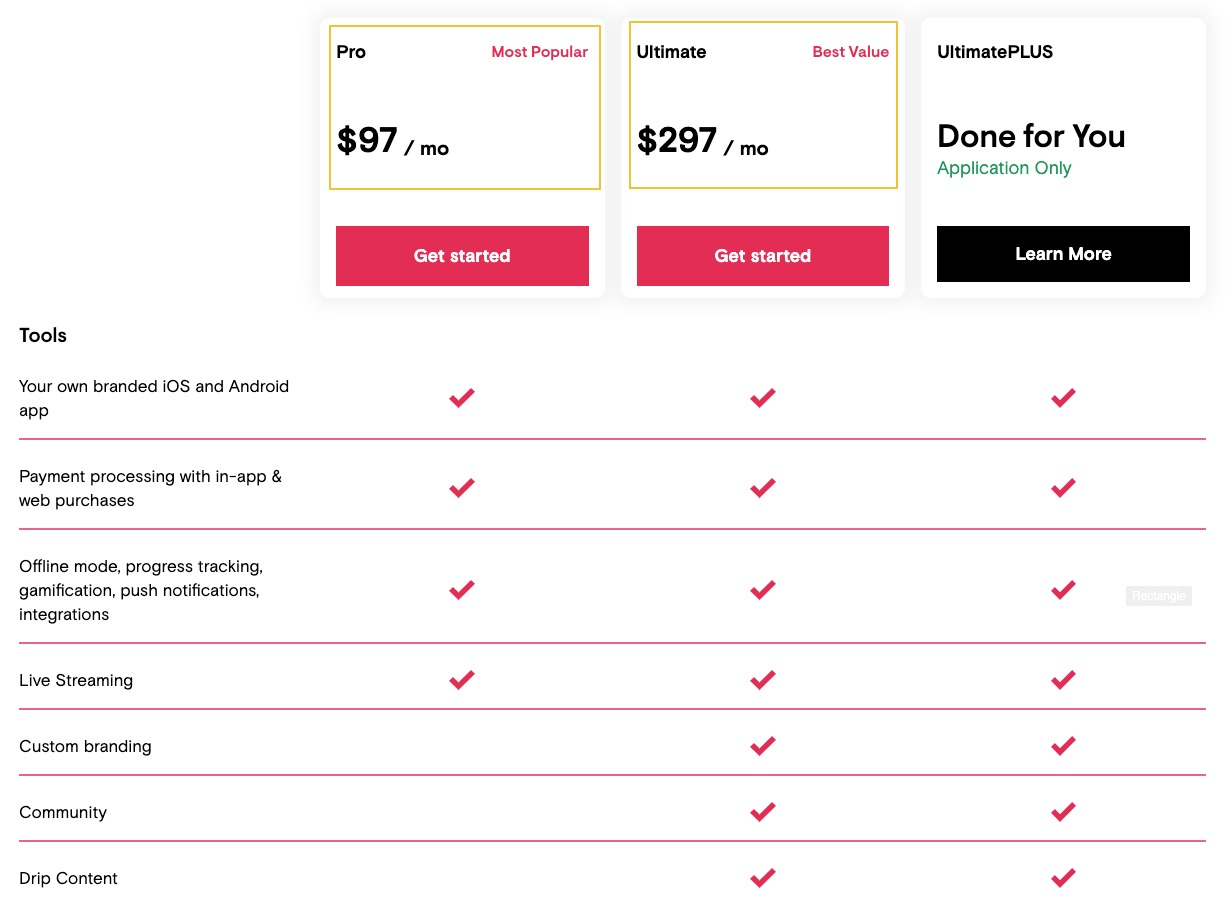 For now, there are three defined pricing plans for Passion.io users: Pro, Ultimate, and UltimatePLUS. These Passion io pricing plans offer different experiences for app builders & online course creators. 
Pro Plans
The Pro plan costs $97 per month and allows you to build mobile apps & desktop apps as well. You can earn money from your customers with this plan using both one-time fees and subscription models. There are also templates for customer options like freemium trials. 
However, you will have a limit to the number of videos and subscribers you can have with your app. Overall, you cannot have more than 100 subscribers, 100 videos on the app, or send more than 1,000 push notifications each month under the Pro plan. 
Also, expect to pay a 3.9% platform fee to Passion.io when you collect money from your customers. 
Ultimate Plan
The Ultimate plan is the upgrade to the Pro plan. While it costs roughly three times more than the Pro plan at $297 per month, it comes with a lot of upsides. 
First of all, the limits mentioned under the Pro plan for things like the number of subscribers and videos are gone. Instead, you can have unlimited videos, subscribers, and sent notifications each month. 
Also, you can use external payment systems with your app under this plan. This feature lets you get around the 3.9% platform fee from Passion.io, letting you keep more money. 
This plan also features customer support tools like onboarding calls from Passion.io each month. 
UltimatePLUS Plan
The UltimatePlLUS plan offers everything in the Ultimate plan as well as a done-for-you mobile and web app development. Plus there are weekly marketing and sales coaching calls and direct phone support. This option is available only by application only.
Why Would You Choose Passion.io?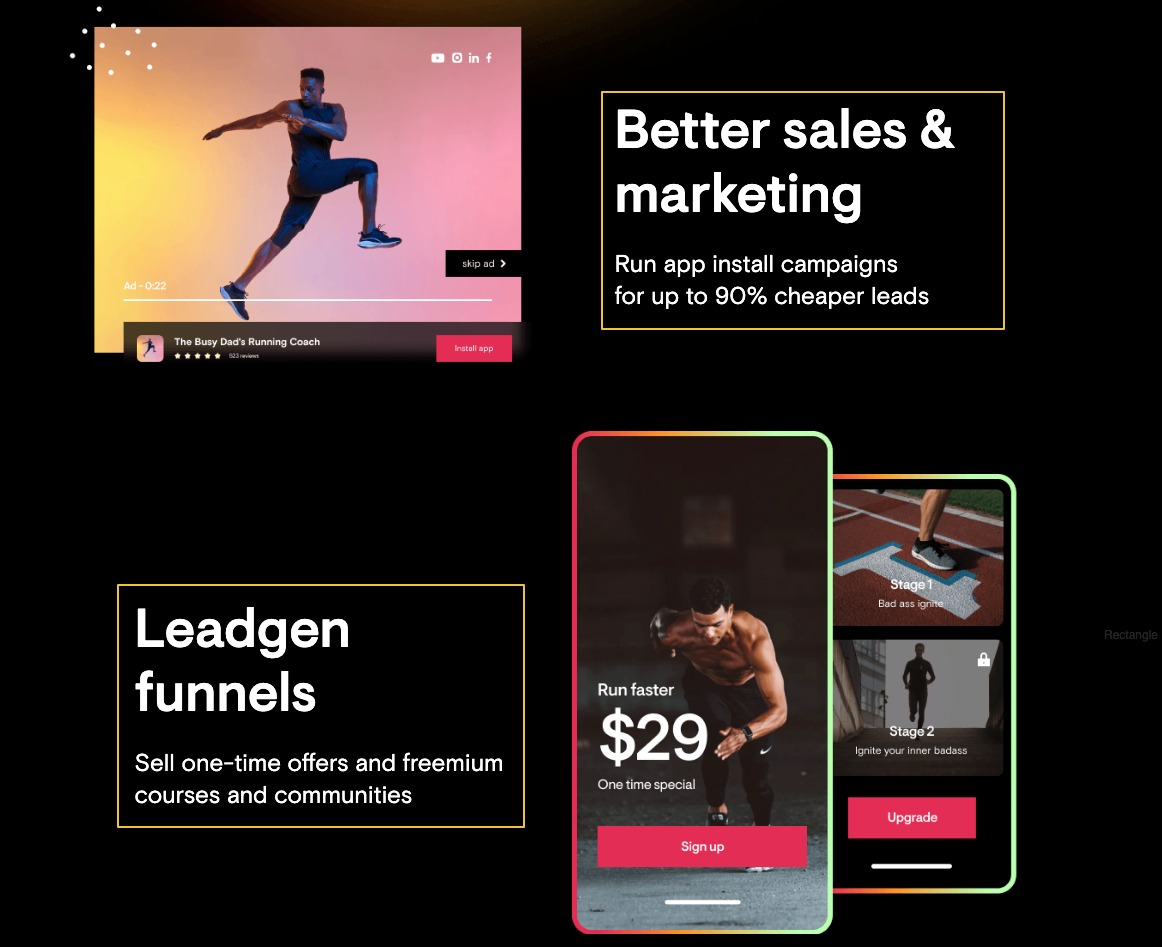 With the overviews and costs covered, let's talk about why you would want to use Passion.io to create an app. 
Coding-Free
Traditionally, creating android apps & other mobile apps is time-consuming and requirings specific coding and technical knowledge. This requirement can pose a challenge for business owners or content creators that focused on things other than coding while building their careers, meaning that picking up this role would be tough, if not impossible. 
Passion.io makes it so that everyone can use the app creation tool to make an app. Using intuitive controls and UI design, the portal makes it possible to get a functional app up and running faster than coding it from scratch. 
No App Design Experience Needed
Outside of coding the functions in an app, designers also have to ensure that an app looks good and makes sense to the Apple store and google play store users. This requirement is why user interface design sees so much focus during development and testing. However, this step is hard to do with little to no coding experience. 
Much like adding functions to your app on Passion.io, the intuitive design options make it possible to create a look and feel for your app that you like. Each template offered by the portal can be customized using the included tools.  
App Templates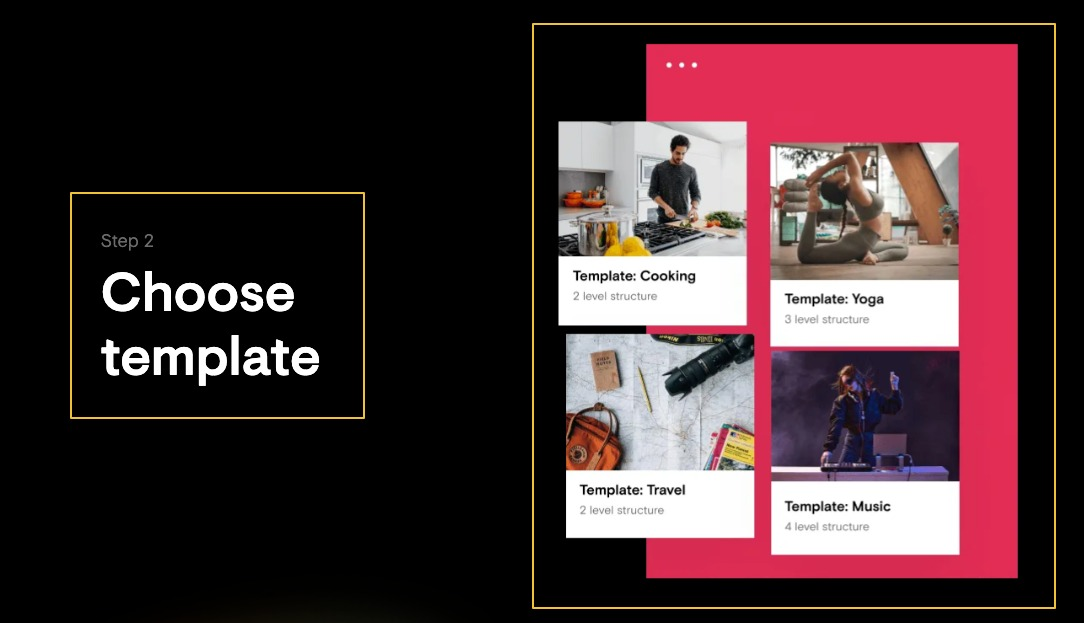 As mentioned, most app design within Passion.io starts with a template. These templates are designed around the standard app formats and types you see today including a fitness app, education app, and community hubs. 
Normally, each of these application types requires a specific design approach during the development phase to ensure that each function relates to the overall goal of the app. 
With Passion.io, a user can instead select a template and get most of the initial development work done fast. From there, the user can tweak a template to better match their vision for the app. 
Drag and Drop Tools
The clearest way Passion.io makes app design easier is through its drag-and-drop editor tools. These tools allow a user to use their mouse to move and select customization options rather than typing away in a dev environment. 
For the most part, these editing tools will be all you need to create an app with Passion.io. You might need to use your keyboard to change the names of different sections in the app. However, most edits of the functions and user interface rely on mouse controls. 
Device Compatability
Another painful part of application development is optimization across devices. Many mobile or desktop applications we see today need testing across different hardware, operating systems, and the like. This testing can take a lot of time from a QA department and slow release times. 
With Passion.io, the templates automatically align with the average hardware and OS requirements. The most basic plan supports iOS apps, android apps, and even a desktop app, so you don't have to worry about cross-device compatibility issues.
The development team behind the templates focuses on the optimization side of things so that you can create and maintain the app you need for your business. 
Community Building Tools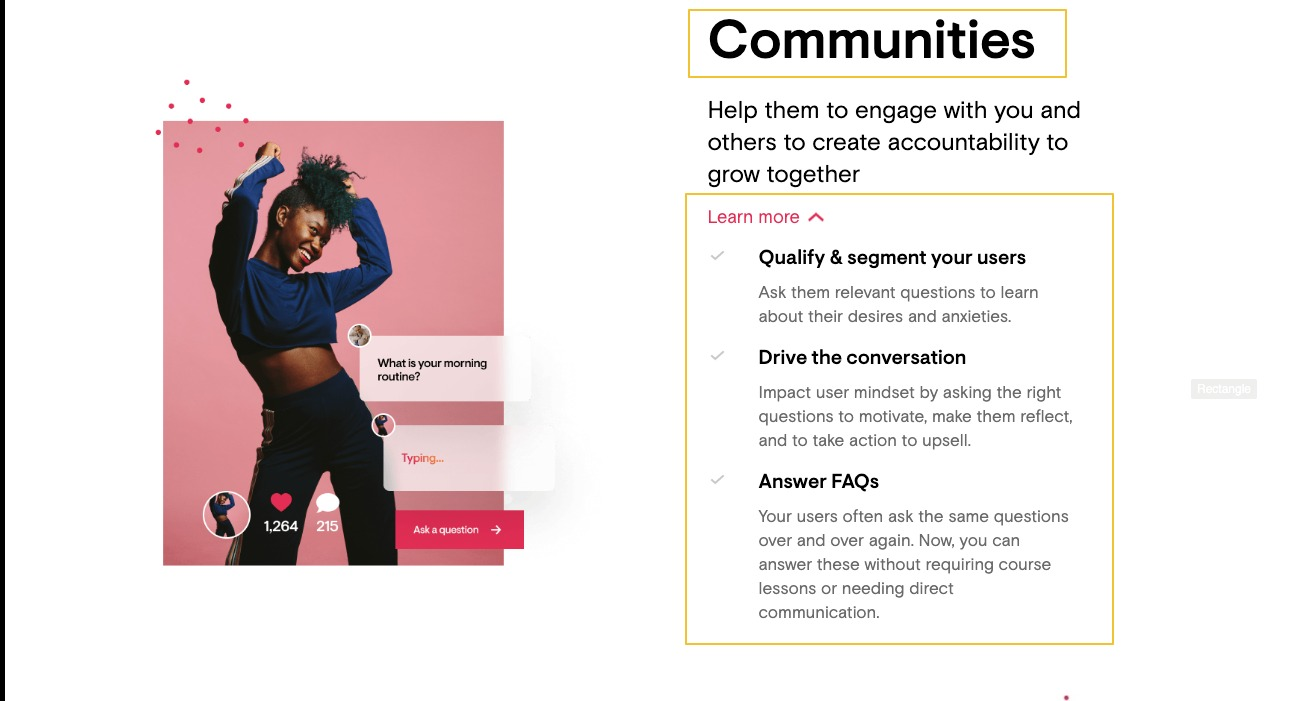 Once you have your app loaded with content, you can also choose to add some community features. All the features may not add much to the content or purpose of your application, but they do allow the user to interact with their customers and build a relationship with them. 
Passion.io has several options for users to pick from to create an active community. Quizzes, polls, giveaways, surveys, and general text posts are all possible through the various community feature templates. Each of these gives the app creator a way to touch base with their community and share important news or updates. 
Push Notifications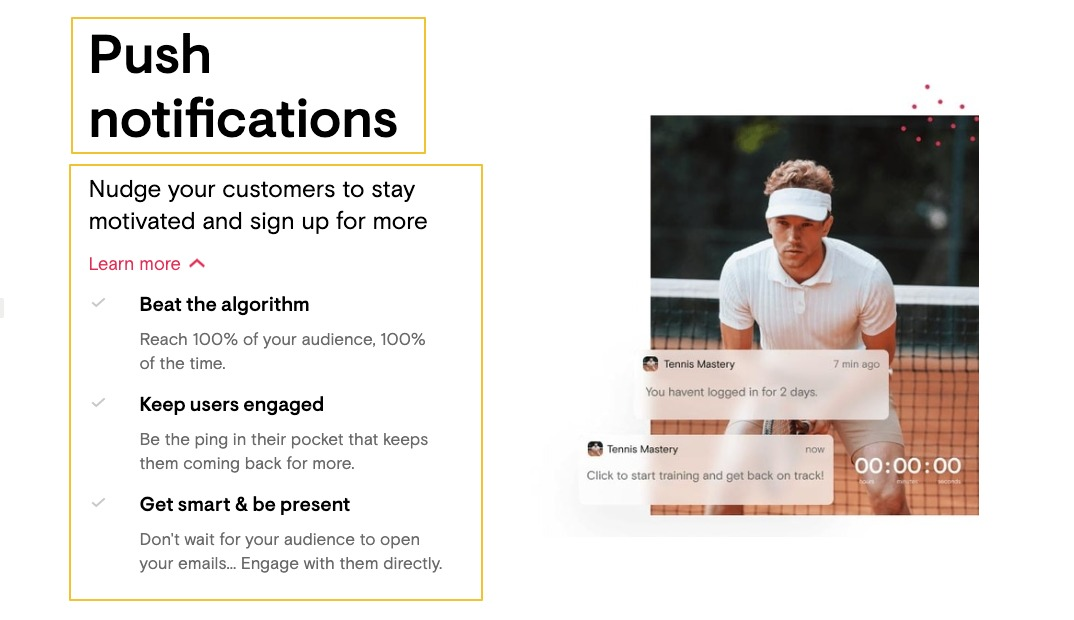 If you go through all the work of building up a community, you want to ensure those community members see your updates, right? Passion.io gives users the ability to create custom push notifications to send through their application to give their community a heads-up about something. 
The contents of the notification depending on what you select. You can use these notifications to provide news, remind a user to finish their activities in the app, or just let folks know you posted something in the community section. 
Regardless of how you use them, push notifications can let your customers know what's going on with your app and you. 
Built-In Payment Gateways
Many users of Passion.io want to use the app they make as a way to make money for their services. To facilitate this process, Passion.io apps have a built-in payment gateway to make it so that Passion apps can handle payments from the Passion.io portal. 
App creators can set either a one-time fee or a subscription model for their services. The money you collect from your customers will deposit through a payment method of your choice, meaning you won't have to set up multiple payment processors to handle your customers' needs. 
Order and Subscription Management Tools
Once you have paying customers, you will need tools to make changes to orders or manage the ones that come in. Passion.io has these tools integrated with its payment processing to help business owners see where the money is coming from.
Customer service options like chargebacks and customer payment method creations exist alongside the payment gateway options for a Passion app. By keeping these two features close, a Passion user can manage all things relating to money in the Passion.io portal. 
On-Demand and Livestream Options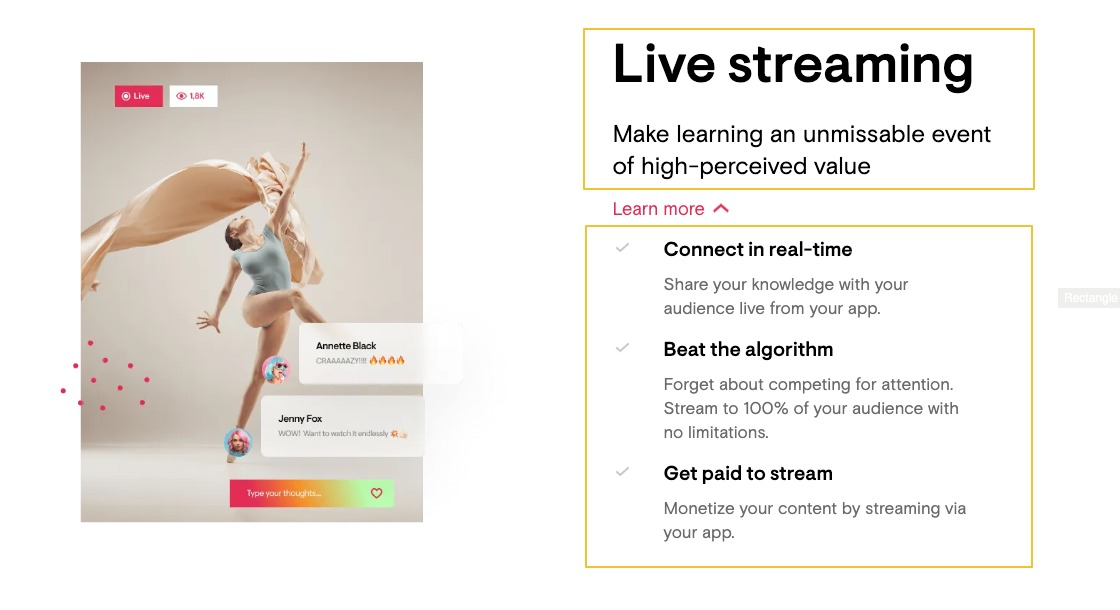 For folks using Passion.io to deliver online courses, you have multiple ways to deliver that information to your customers. Passion.io allows you to deliver both on-demand and live-streaming videos to customers from within the app. 
With the live streaming option, there is a way to record your events or lessons from within the app and save them as a resource for your customers later. Doing so allows you to create live lessons with chat questions and feedback which can be referred back to later by students that missed the lesson. 
Who Should Use Passion.io?
Overall, Passion.io is a good choice for anyone looking to create an app for themselves. The tools included with the platform make it easy to create something that looks and feels professional without having to write any code. 
However, business owners, instructors, and online store owners will benefit the most from this service. Each of these groups of people can leverage a custom app to create an experience for their customers and deliver information and sales through the app. 
Plus, each type of commerce app out there right now has a template on Passion.io, making it easy to get started for these folks even if they have no coding background. 
How to Make An App With Passion.io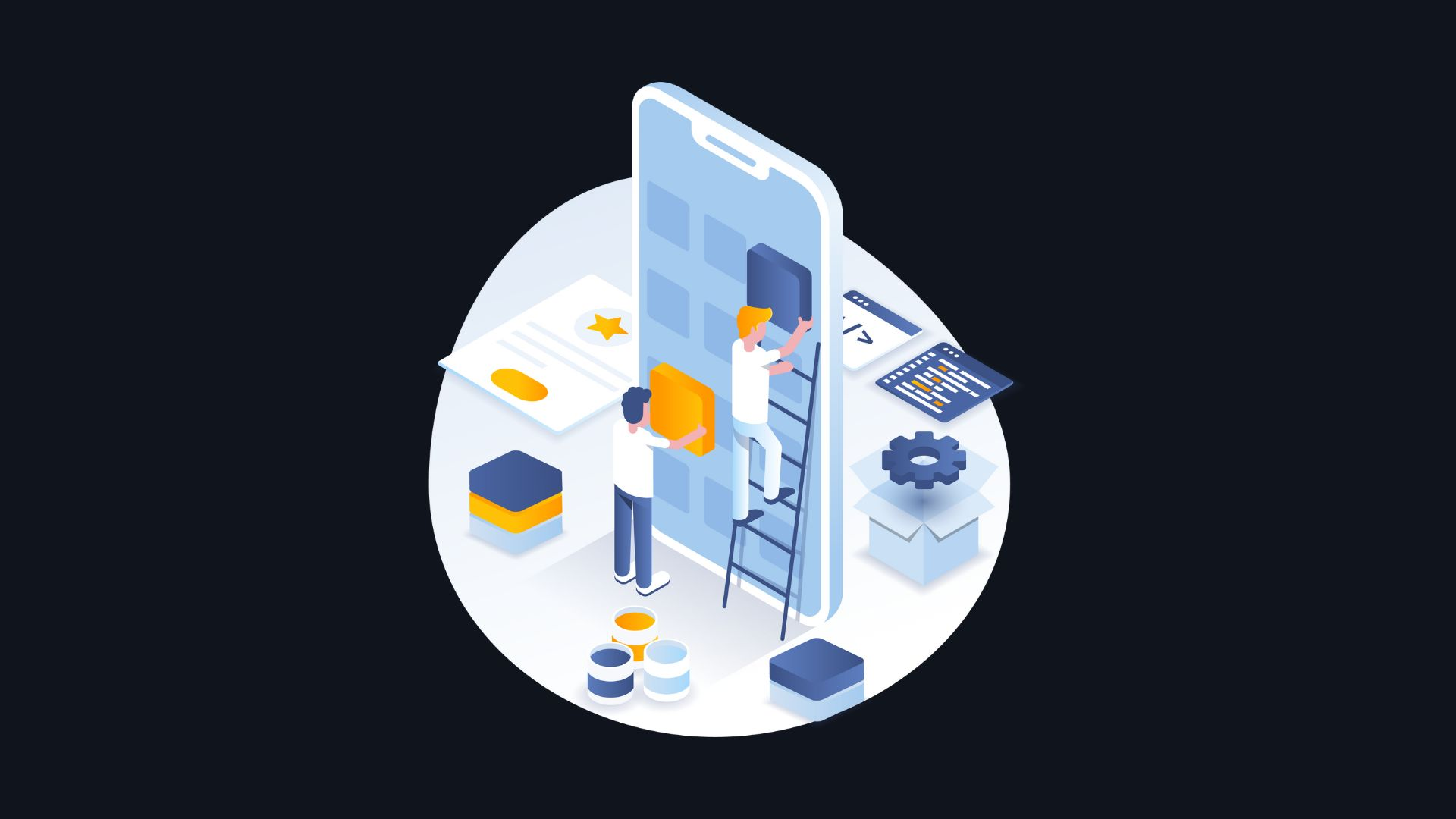 If you decide to make an app with Passion.io, you'll want some info on what the process looks like. So, here's our Passion app review about their app creation tools: 
Creating An App
To start creating an app, you'll have to choose a name first. The name tool checks to see if the name you enter is already in use or not. 
Once you have a name, you'll have to choose an app template for your app. There are plenty of templates to choose from, but you can elect to go with a blank app instead. This option lets you choose features, benefits, and role models for the app to get started with creating something unique. 
Finally, you'll need to create and design the discover, course, and community features of the app. 
Creating A Course
Once you finish building your app, you'll be able to add courses to it. You start this process by tapping the red plus icon in the top right corner of the screen. 
Once there, you'll upload a thumbnail image and enter the name and summary for the course. You'll have to go through some options such as if the content is free for customers and if the course is a drip learning course. 
Passion.io also lets you add content formats other than video and audio. You can upload documents and PDF files to go along with the lessons you want to make for your course. 
Creating Sequences
Sequences are a somewhat unique feature of Passion.io. With Sequences, you can combine multiple exercises into a singular set. This option is great for fitness apps to create an exercise regimen for your users. 
You have two options for creating a Sequence: Interactive and Timed Interactive. Both of these allow you to create exercises together to engage your audience. The Timed variant allows you to set the duration for the exercise while the Interactive one waits for the student to submit their work or do the exercise. 
Setting Your Pricing
Once you finish designing the course, you can choose its pricing. You first select the subscription or one-time fee option to determine how often your users will pay for the course. 
From there, you'll select which features of the app or course are part of the paid option. You might lock community engagement or certain courses behind a paywall or leave everything up for free and ask passionate users to pay a one-time fee. The choice is yours!
Once you set up a payment model, you can also choose if you want to give users a free trial or not. This option allows you to set the duration and checkout link for the free trial if you enable it. 
Design and Customization
You can change almost every visual design element in the app templates. Once you select your app template, you can go into the customization options and select from either a color template or the Customize Colors option to set your brand colors. 
Overall, you can change the primary and secondary colors of the app, as well as the colors of the buttons, button text, captions, and text colors. 
There is also a section to upload brand assets, such as logos and background images for your app. You will have to upload these into the app from an external source to get them into your app. 
Community Tools
With how helpful community features are to building student engagement and interactivity, Passion.io has templates to use in your apps for them. You'll have to make this choice when constructing the course or else you won't be able to enable it for your students. 
Community features tend to be behind paywalls, but you can choose which payment type is needed to get to the community features of your app. 
The benefits of using community features include creating and running group-based activities or challenges. These events encourage students to get together and challenge one another. 
Notification Options
Finally, to set up push notifications from your app, you'll need to go to the PassionMessaging option and create some notifications for your app and courses. The notifications will come from the app itself, meaning you won't need to set up an external service to handle this. 
Inside the notifications options, you can set the notification message itself and what section of your audience will get the message. Most folks use these notifications as a way to remind customers to jump back into the course or as a way to announce news and events.
Passion.io Customer Service
In addition to its user-friendly platform, Passion.io's customer services are good. Their Help Center and FAQ pages cover most of the average issues Passion.io users come across when determining if they want to use Passion.io or issues when creating an app. 
If a question doesn't have an answer there, Passion.io has several ways you can reach out to them. The website has a live chat feature to get answers fast, while email and Facebook messages remain the slower ways to get assistance. 
Still, Passion.io tends to reply to messages at any time quickly. 
The Pros and Cons of Passion.io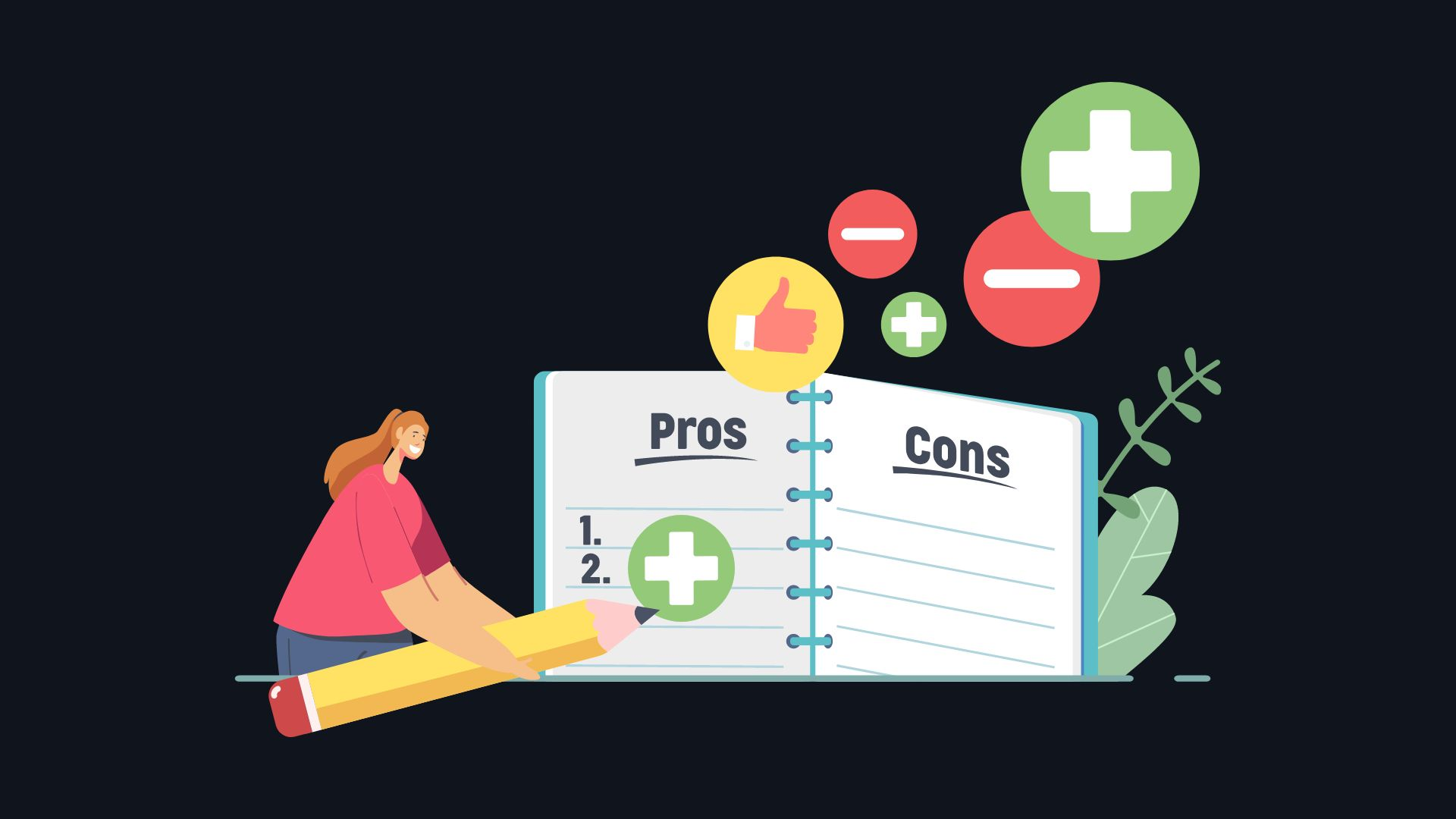 So, with all that information laid out in this Passion.io review, let's look at the pros and cons of using Passion.io: 
Pros of Passion.io
The upsides to using Passion.io for your app include: 
The ability to create a full-fledged app without writing any code

Device compatibility guarantees from the Passion.io dev team

App templates that make designing apps and courses easier

Push notifications that you can customize to fit different circumstances, including bringing back absent customers and announcing events

Payment options to tailor your app experience to your audience's preferences

24/7 customer service, which includes onboarding and check-in calls for Ultimate plan users
Cons of Passion.io
The downsides to using Passion.io include: 
Subscription plans for Passion.io are expensive compared to other app builder platforms

You can only use the drip content feature if you pay for the Ultimate plan

Passion.io takes 3.9% from your sales as a platform fee, which is high compared to most other SaaS businesses

It will take some time to learn what each template and feature has to offer due to the range of options available. 
Frequently Asked Questions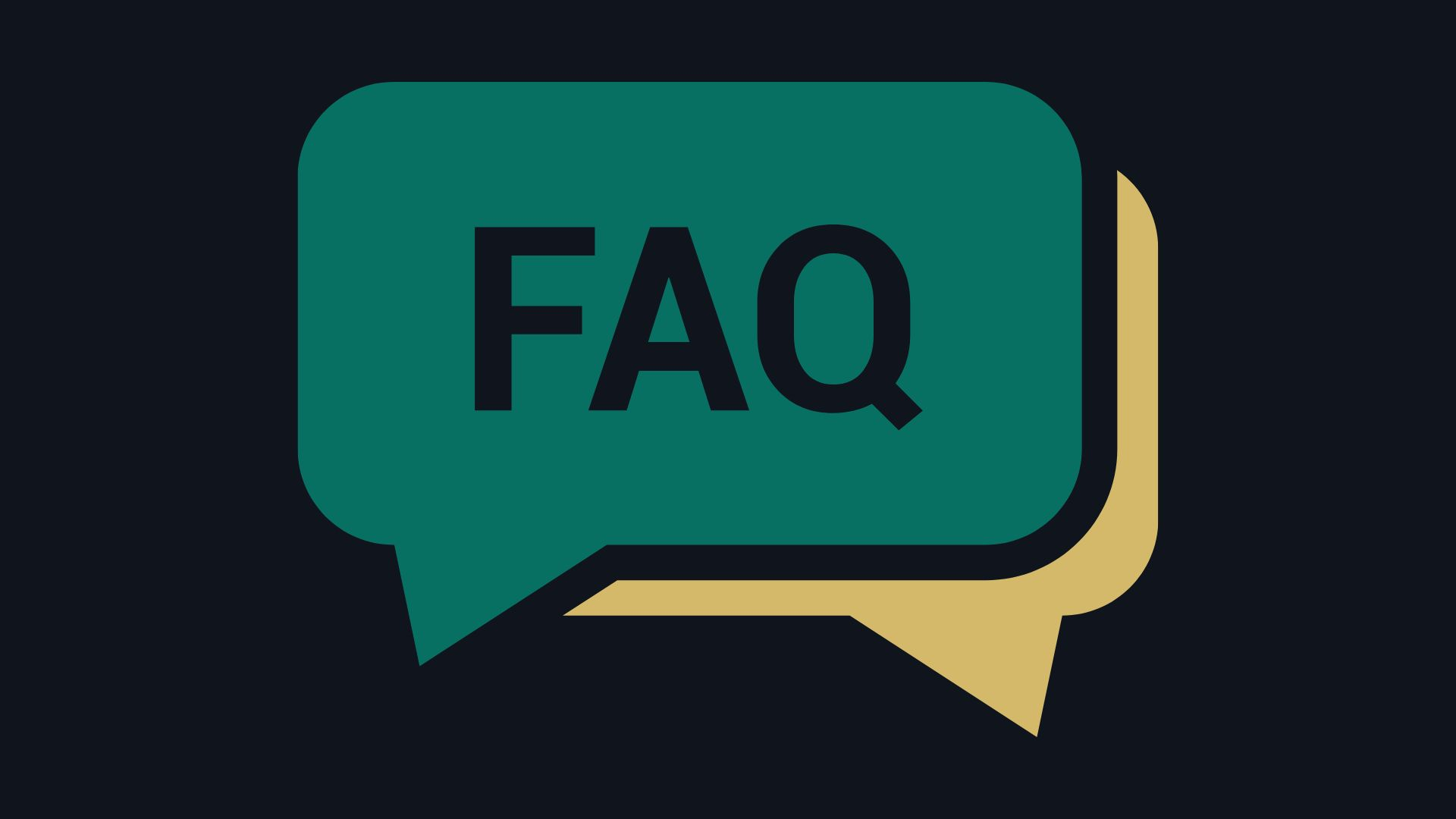 These are some of the common questions we've seen out there for Passion.io:
Can I create my own app?
It is possible to create your own app! However, doing so tends to require a large amount of coding and technical knowledge, which is not something everyone has. That is why services like Passion.io exist for business owners and content creators in need of help with app design. 
Is Passion.io any good?
Passion.io offers many pre-built templates and management tools to help their users run their applications. Design, optimization, and content and community management all have tools within the Passion.io portal, giving users everything they need to build and run their apps. 
How do I cancel my Passion.io subscription?
To cancel your Passion.io subscription as an app builder, you have to fill out Passion.io's cancellation type form and submit the document to their team. Once the team reviews the form, you'll receive an email about further steps to cancel your subscription and wind down your app's services from Passion.io. 
Summary
Passion.io is a solid platform for anyone to get started with making their own application. The templates and tools offered by Passion.io give users without coding experience the ability to get something professional made using drag-and-drop editors and clickable options. While the platform is expensive, it can add a lot of monthly revenue to an established business. 
Still, diving into Passion.io can be an expensive mistake if done poorly. If you are curious about what Passion.io can do, check out their free trial and see what the platform has. 
Walter Voronovic shares accurate, honest & pragmatic information on how to use the internet to build profitable digital business assets. 
Digital Marketing Guides & How To's SEO Guides & How To's Ad Tracking & Attribution – Increase ROAS With Accurate Reports Graphic Design Business Ideas
Read More »